3 gym myths you've probably heard (and the truth about them)
I've been reading quite a bit about diet trends and health "facts" (note the quotes) and decided I'd unleash some straight up science on some of these myths.
Myth #1: Whey protein will make you fat
This is probably one of the most confusing ones I've heard. There are tons of case studies showing contradicting research to each other, and of course there is genetics. But from my my research and studies, I can say that whey protein if used improperly CAN make you fat. However whey protein has proven to be superior to carbs and fat at increasing your metabolism. Weird right? Using whey protein with a consistent workout regimen, will most likely not cause fat increase (everybody has a different body). Whey protein helps burn fat, and build muscles, but is high in calories. Weight gain does not equal FAT gain. On to the next one!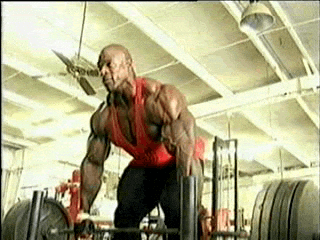 Myth #2: Eating at night makes me fat
Here's one I'm sure we've all heard. I think the devil is in the details with this one. When you wake up in the morning you are typically at the peak point of your willpower. Now by the time you've worked 8 hours, picked up the kids, cooked dinner, taken a shower and sat down in front of the tv, your willpower is shot, and you've more than likely cut off. This is where people break out the popcorn, potato chips, beer, etc. you name it. I believe this is where that "fact" came from. Weight gain is solely a result of eating more calories than your body is capable of burning. Your body does not have an enzyme that makes you store more fat after 7 p.m.
Myth #3: Carbs make me fat
Ok so this one is a loaded myth because there is in fact some truth to it. I'll start with the basics of carbs. Carbs are used for energy. Excess carbohydrates will be stored as fat when there is no use for them. So if you are chowing down on a 500 calorie fettucini alfredo bowl at lunch and you aren't gonna be home for another 4-6 hours, then that's going straight to your belly. That's just the basics.
If you are bodybuilding, carbs are essential to keep your body energized.
There are some less healthy carbs that most of us already know about like white bread, white pasta, and of course any kind of white sugar. The problem with these is that they domino. Eat a candy bar, get jacked for a few hours, then begins the crash. So what do you do after that? You buy another candy bar.
Keep it simple, stick to your whole wheats, and veggies and all will go great.
So that's about all I got for today. If you have any questions or would like to know what a proper diet looks like, feel free to ask in the comments below or shoot me an email.
Otherwise, have a great day!